2020 Bighorn Sheep Auction
For the 2020 Hunting Season, the Blackfeet Fish and Wildlife Department will auction one Rocky Mountain bighorn sheep tag. We plan to offer a tag every other year. Bighorn rams inhabit the mountainous terrain of Glacier National Park and the western portion of the Blackfeet Reservation.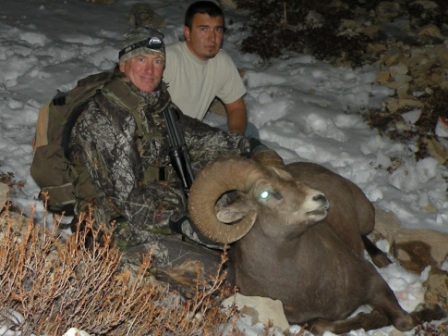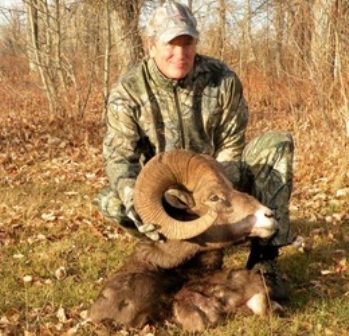 The Blackfeet Indian reservation lies adjacent to Glacier National Park in north central Montana. Trophy quality Rocky Mountain bighorn sheep inhabit the mountainous region on the western border of the reservation. Non-Tribal member hunters are eligible to bid on special trophy class bighorn sheep auctioned off by the Blackfeet Fish & Widlife Department every other year. The next bighorn sheep auction is slated to begin on January 6th, 2020 and run until noon on April 30th, 2020. For more information and to apply follow this link.
2020 Moose Auctions
For the 2020 season the Blackfeet Tribe is offering 5 moose tags through 5 separate online auctions. These auctions will begin on January 6th and run until noon on April 30th, 2020. These auction awards will be presented to the highest bidder of each auction. Hunters can bid on more than one of these auctions. You can apply online for this auction or call the Game and Fish Department at 406-338-7207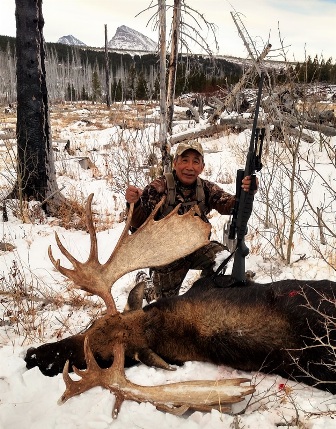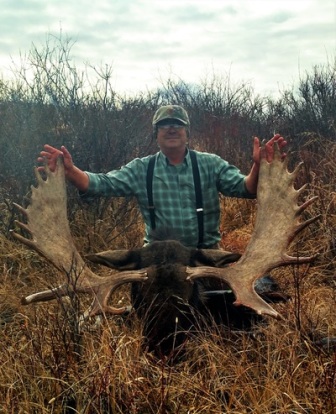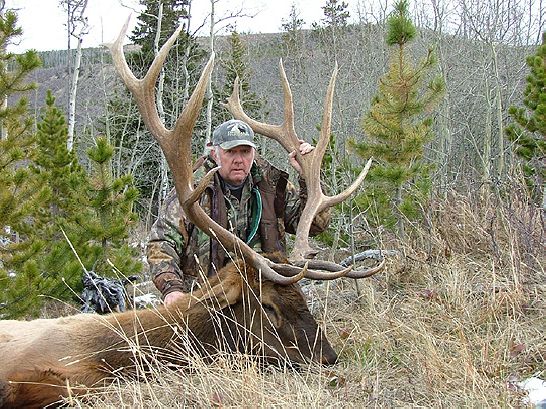 2020 Blackfeet Tribe Trophy Elk Lottery and Auction
For 2020 the Blackfeet Tribe is offering 3 trophy bull elk through 3 separate online auctions and 2 trophy bull elk tags through a lottery. The lottery application dates are from January 6th, 2020 through June 30th, 2020. Read more.
Tribal Member Off Reservation Special Bison Hunt

(Update: 2/19/2020)
New Off-reservation Yellowstone Bison Hunt Orientation materials and bison tags are available on this site. These regulations were approved by the Blackfeet Fish and Wildlife Commission on 11/22/2019 and approved by the Blackfeet Tribal Business Council by resolution on 12/5/2019. Bison tags are available for $100. Tribal members must be 18 years of age or older to obtain bison tags this year. The bison hunting season goes from December 5, 2019 to March 31, 2020. If you have any specific questions, you are encouraged to call the Blackfeet Fish & Wildlife Department at (406) 338-7207.
Update: February 19, 2020 - Gardiner 80 head of bison by Stevens Creek (by holding pens), another 80 head quarter mile south of Beatty Gulch.
West Yellowstone - no movement. Harvest: 1 elk yesterday 18th.
The Law Enforcement may move shooting first light to 6:30 AM, so be aware of this when going down, it's currently at 7:00 AM.
:Blackfeet hunters who plan on using snowmobiles in the West Yellowstone area must purchase a Trail Pass for groomed trail access. The cost is $20 and the pass is good for 2 years. Trail Passes are available at the Chamber of Commerce (406) 646-7701, Corner Cenex (406) 646-7632, or Yellowstone Artic Yamaha (406) 646-9636. Hunting without a Trail Pass will result in a citation. Additional legal information regarding the Trail Pass can be obtained by calling Zack Zipfel at (406) 44-2551.
Call the Bison hotline (406) 994-5700 for more up-to-date information.